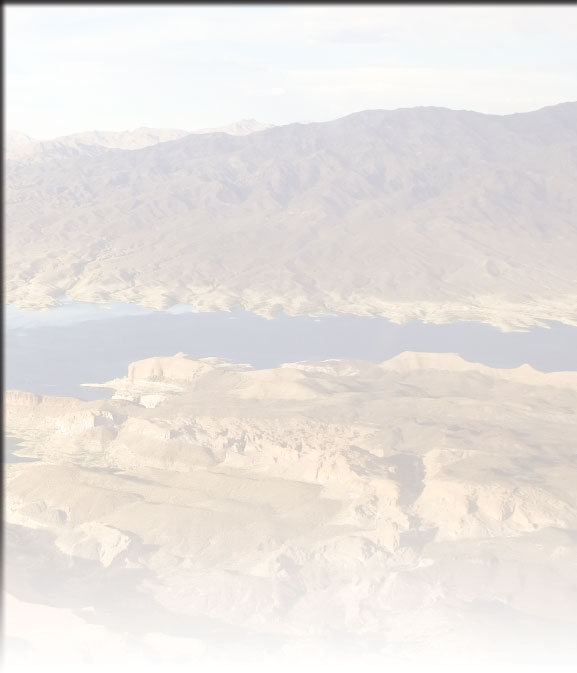 A Senior Dharma Teacher in Thich Nhat Hanh tradition since 1994, Chan Huy has been teaching, giving talks and leading mindfulness retreats all over America.

"Born in France of Vietnamese parents, Chan Huy grew up in Vietnam until he was 18 then immigrated to Canada where he now lives.  His clear pragmatic teaching style helps us understand and deeply touch the practice of mindfulness. Chan Huy is among the most accomplished and articulate of Thich Nhat Hanh's Dharma teachers."

Mike McMahon, Creighton University Medical Center.

Chan Huy's gentle words  touched our sangha like a dharma rain.  He skillfully laid open new understandings of a text as he shared  deeply from his own personal experience.  Humble and sincere, he reached our hearts, soaking us in our own experience of being fully alive in his presence. I look forward to learning more from his wisdom.

Laya Seghi, LCSW

Chan Huy is a master of lay mindfulness practice.  "Not a moment goes to waste.  Everything is fuel for mindful living."

Mike McMahon - Creighton University Medical Center.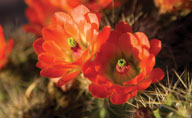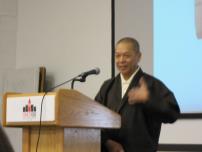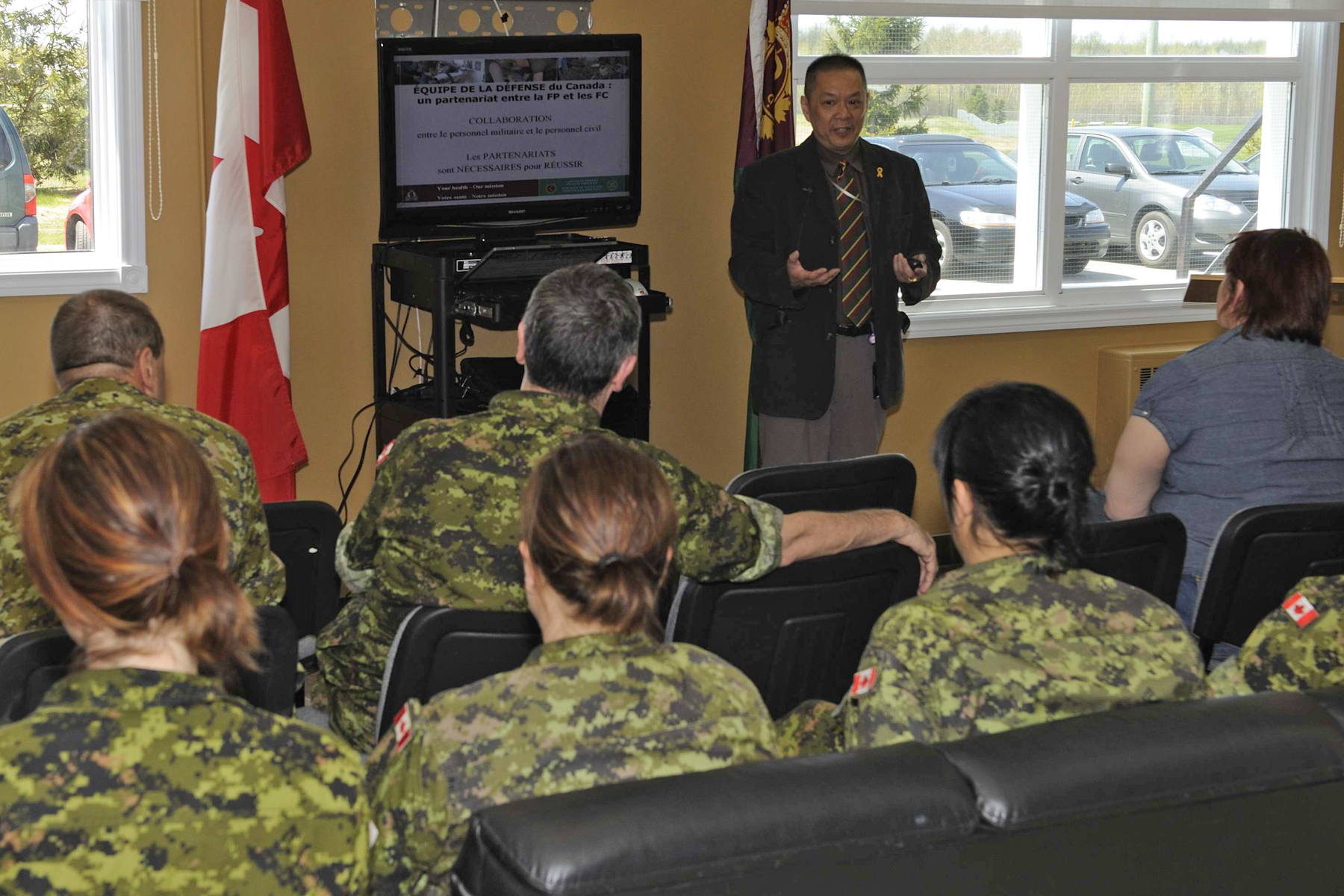 Dharmacarya Chan Huy, MS, MBA, CPC has successfully integrated mindfulness meditation and buddhist ancient wisdom into his professional life as well as in his personal and family life.

His knowledge and deep understanding of the mind functions come from his lifetime meditation practice and its direct applications:

- in his work career as an Engineer, a Project Manager, a Director and an Executive; and

- in his spiritual life as a dharma teacher to a number of communities of mindful living in the US and Canada.

These are the ingredients from which he draws his exceptional coaching competencies. His deep listening skills and his clear analytical mind allow him to quickly understand the difficulties (said and not said) and establish a feasible and result-oriented coaching plan.

Chan Huy speaking at University of Nebraska - Omaha - Nov 2010

Chan Huy briefing the CF Bagotville clinic leadership - August 2009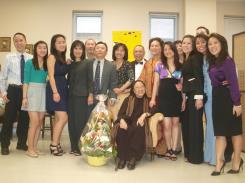 Chan Huy and his family celebrating his Mother 80th Birthday - May 2010

A  B.Sc, MSc. and MBA recipient, Chan Huy has worked and served as Project Manager in small private companies and larger public corporations for more than 30 years.

Experience in Medical and Health Care Systems:

Chan-Huy has been trained in Promoting Mindful Practice at the School of Medecine and Dentistry, University of Rochester Medical Center.

In his last assignement as an Executive of the Public Service of Canada, Chan Huy successfully led to completion the Rx2000 most complex Canadian Forces Health Care Reform Project by using his excellent analytical and inter-personal competencies and conflict resolution skills.

Call us at (514) 272-2832 or    email